Bridesmaid Proposal Box in White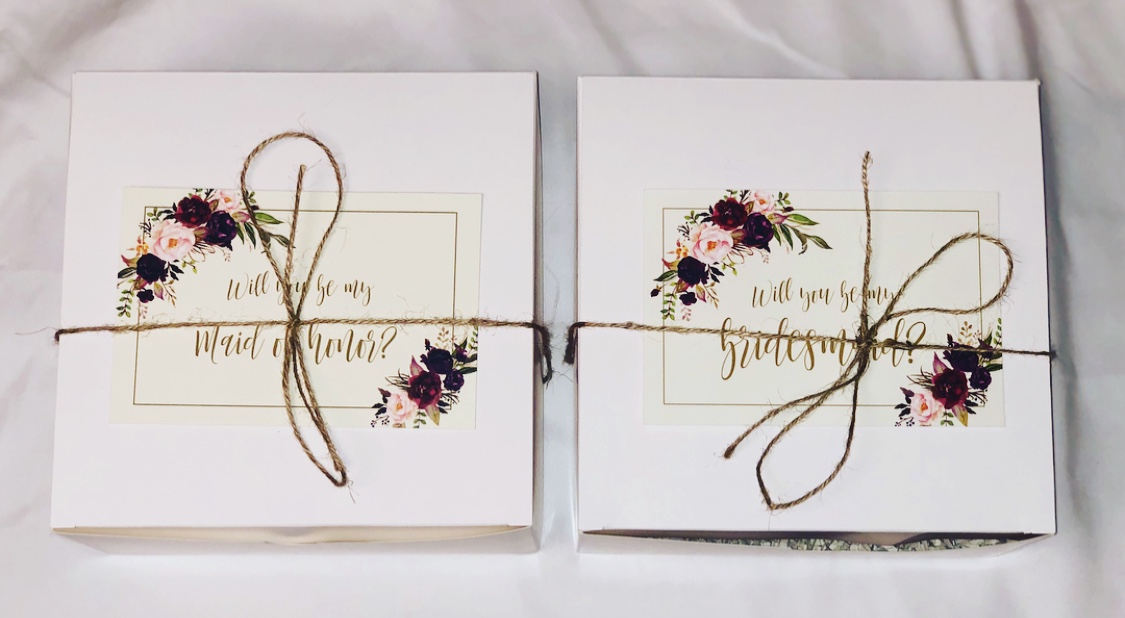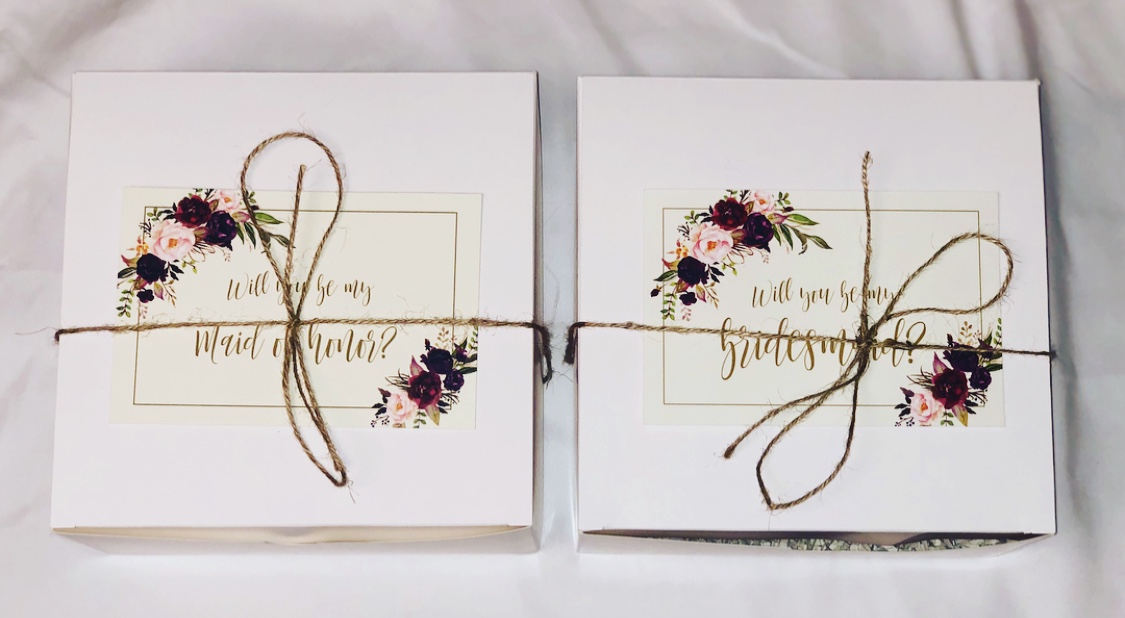 sale
Bridesmaid Proposal Box in White
Bridesmaids proposal boxes are so cute and fun! Let your girls know just how much you appreciate them for being a part of your wedding day.
The Full Set includes a White Box with a floral calligraphy card, a Silicon "Bride Tribe" wine glass, Champagne Dreams Gourmet Gummies (non-alcoholic), 3 Piece "To Have & To Hold Your Hair Back" Hair Tie Set, a Gold plated "I Can't Tie the Knot Without You" Bracelet, and a Bridesmaid or Maid of Honor makeup bag.
The Mini Set includes everything above except the Silicon "Bride Tribe" wine glass.
Available in Bridesmaid and Maid of Honor. Feel free to add your own personal note inside.